Robin Sharma Age, Bio, Parents, Philanthropy, Bestselling Books
The "The Monk Who Sold His Ferrari" book series was written by Canadian author and former lawyer Robin Sharma. He is a speaker on leadership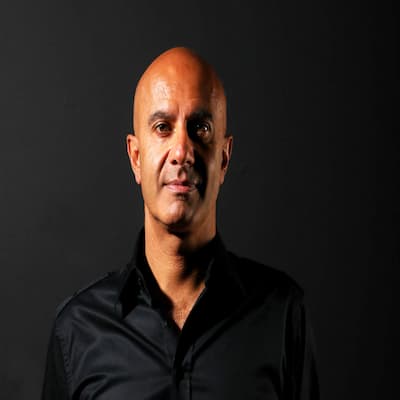 Robin Sharma Biography
The "The Monk Who Sold His Ferrari" book series was written by Canadian author and former lawyer Robin Sharma. He is a speaker on leadership and personal mastery and is frequently invited to give presentations at major events by prestigious firms including Nike, YPO, GE, FedEx, Microsoft, PwC, HP, Oracle, Yale University, and NASA.
Robin Sharma Age
What is Robin Sharma's age? Sharma is 58 years old in 2022. His Canadian parents gave birth to him on June 16th1964 in Uganda, East Africa.
Robin Sharma Parents | Family
Robin was born in Uganda, the son of Shashi Sharma, a teacher, and Dr. Shiv Sharma. When he turned one, the family, who had been living in Uganda at the time, moved to Hawkesbury, Canada.
Since he was a little lad, he has always enjoyed reading novels. He achieved academic success in high school and continued on to Dalhousie University in Canada, where he pursued a law degree and a master's degree in law, graduating in 1991.
Read Also: Megan Hickey Bio, CBS2, Age, Family, Husband, Height, Net Worth, Salary
Robin Sharma Ex-Wife
Alka Sharma and Sharma were wed. He led an unbalanced life while pursuing his legal career, leading to the couple's divorce. He reared their two children following his divorce, who are twins. Bianca Sharma and Colby Sharma are the kids.
Robin Sharma Publishing Career
At the age of 25, Sharma self-published MegaLiving, the first book in his MegaLiving series. He was a litigation attorney at the time. It is a book on stress reduction and spirituality.
Additionally, he self-published The Monk Who Sold His Ferrari, which HarperCollins later picked up for broader distribution after Ed Carson, the former president of HarperCollins, spotted Robin in a bookstore. Robin is the creator of Sharma Leadership International, a training firm, and as of 2019, he has published 12 books.
Robin Sharma Philanthropy
Sharma enjoys assisting underprivileged kids in living a happier and healthier life. He established The Robin Sharma Organisation for Children (RSFC), a recognized charitable foundation that generates money from all over the world and provides it to children's concerns, in order to further this cause.
Robin Sharma Books
Some of Sharma's books are:
1996 – The Monk Who Sold His Ferrari
1999 – Who Will Cry When you Die? Life Lessons from the Monk Who Sold His Ferrari
2002 – The Saint, the Surfer, and the CEO: A Remarkable Story About Living Your Heart's Desires
2003 – Megaliving
2004 – Discover Your Destiny with the Monk Who Sold His Ferrari
Read Also: Jim Hoffer Age, Bio, Parents, Ex-Wife, WABC, Journalism, Mika, Net Worth
2006 – The Greatness Guide
2008 – Extraordinary Leadership
2010 – The Leader Who Had No Title: A Modern Fable on Real Success in Business and in Life
2011 – The Secret Letters Of The Monk Who Sold His Ferrari
2011 – Daily Inspiration From The Monk Who Sold His Ferrari
2015 – The Mastery Manual
2016 – Little Black Book for Stunning Success+ Tools for Action Mastery
2018 – The 5 AM Club: Own Your Morning. Elevate Your Life
Sharma Robin's Honors
He was listed alongside Jack Welch, Jim Collins, and John Maxwell in "The Top 5 of the World's Leadership Gurus."
One of "The Top 5 Leadership Speakers in the World," according to Speaking.com, is Robin.
The Leader Who Had No Title by Robin was the top-selling business book on Amazon.com.
Sharma net worth
Canadian author, attorney, and public speaker Robin Sharma has a $10 million fortune. He is the author of 15 best-selling books worldwide.